Tempeh Starter Store
Jakarta, Jaksel, 12840
Phone: +62 858871655552
Website: www.TempehStarter.com
Email: sales@TempehStarter.com
We will always guarantee the quality of the product we ship to you. Just drop us an email within 24 hours after receiving your merchandise if you are not satisfied with the product we delivered. Shipping and handling is reasonable and is depending on location. For the exact shipping and/or handling amount, please refer to the shipping/handling rates upon placing the order. When the shipping rate differ from the shipping/handling rate quoted on your order, we will contact you for the new rate approval. We do not make any profit from the shipping charges..

We are now teaming up with 2Checkout Debit, Credit Card payments accepted, and paypal. U.S. FDA approved Merchant with millions of members worldwide,
also we offer Western Union online/offline services, and MoneyGram online/offline services,
Paying with 2Checkout is as with any other merchant, and not time consuming.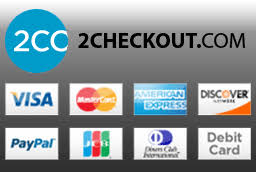 To Recommend us to others, please push the + button